Peaktronics AC On/Off Controllers for Automation
---
The AMI Series AC Motor Interfaces are On/Off Controllers that provide all the motor drive circuits for commonly used control signals. These units eliminate the need for special algorithms or external relays and protective components. The units accept a wide range of control signals to open and close the actuator, ranging from low level DC (such as TTL or CMOS) to high level AC (up to 130VAC) that is compatible with triac or relay output cards. The unit also has a built-in cycle timer function which can be used to adjust the open-to-close time, the close-to-open time, or both. Combine an AMI-104 with an SSD-100 and XFR-100 to provide solid state control of a 3-phase actuator. The AMI Series can be installed in any actuator that can accommodate an AMC-100/101 unit.
If you have questions or need technical information about any of the AC On/Off controllers on this page, please call us direct at (248) 542-5640. Our experienced engineers can help find solutions to your automation challenges!
5A Single Phase Controllers
3-Phase Controller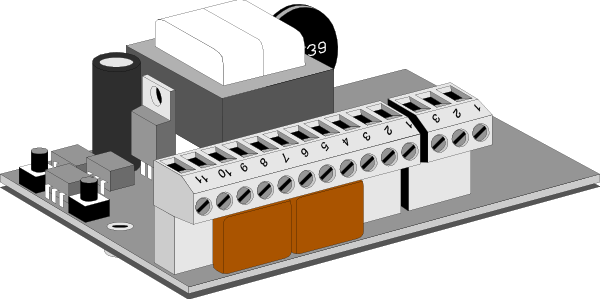 | Voltage | Model | List |
| --- | --- | --- |
| 117VAC | AMI-104 | $ Call |
Note, the AMI-104 requires an SSD-100 and XFR-100.
Accessories