Peaktronics Feedback Signal and Command Signal Products for Automation
---
If you have questions or need technical information about any of the feedback signal or command signal products on this page, please call us direct at (248) 542-5640. Our experienced engineers can help find solutions to your automation challenges!
Feedback Signal Transmitters Modules
The XMA-105/106 transmitters are ideal for providing a 2-wire feedback signal when used with Peaktronics actuator controllers - the AMC, AMI, LRC, SVC, and DMC Series controllers provide power for the transmitter. For feedback only applications, the XMA-107 is a 2-wire loop powered transmitter.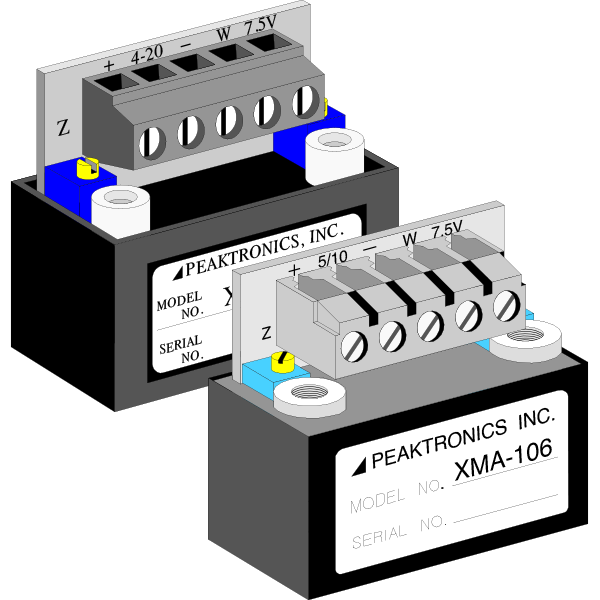 Command Signal Products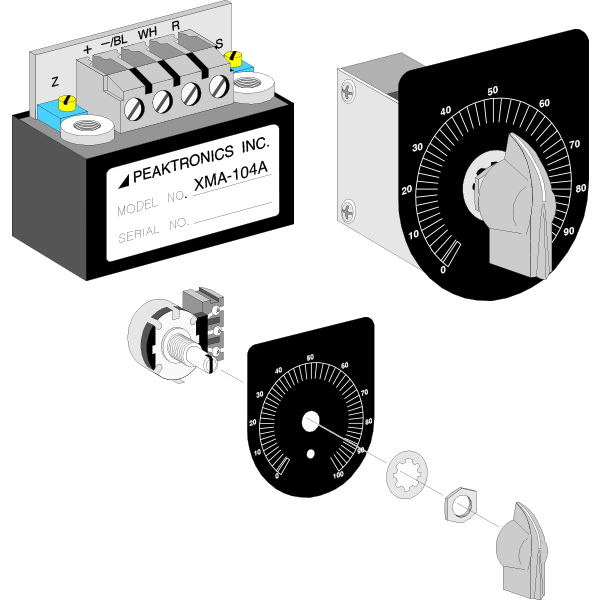 | Model | Description | List |
| --- | --- | --- |
| POT-101 | Command Potentiometer, 1K ohm (terminates with screw terminals; includes 0-100% dial plate and knob) | $ Call |
| XMA-104A | Command Potentiometer Transmitter, 4-20mA loop powered (for use with 100 ohm to 10K ohm potentiometers) | $ Call |
| MLT-100A | Manual Loop Transmitter, 4-20mA loop powered (includes XMA-104A, bracket, 1K ohm 1 turn potentiometer, 0-100% dial plate, and knob) | $ Call |
| XMA-108 | Slide Wire Transmitter, 4-20mA loop powered (for use with 100 ohm to 10K ohm slide wires) | $ Call |
Displays and Power Supplies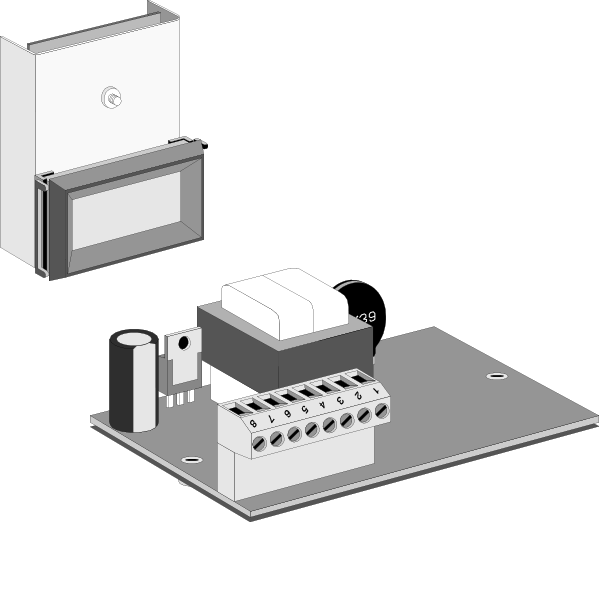 | Model | Description | List |
| --- | --- | --- |
| CLI-100B | Current Loop Indicator, 4-20mA loop powered (includes bezel and hardware to panel mount) | $ Call |
| PWR-102 | 24VDC / 60mA Power Supply, 117VAC (fits on most MKT Series mounting kits and powers XMA-105 or XMA-106 transmitter) | $ Call |
| PWR-102A | 24VDC / 60mA Power Supply, 234VAC (fits on most MKT Series mounting kits and powers XMA-105 or XMA-106 transmitter) | $ Call |